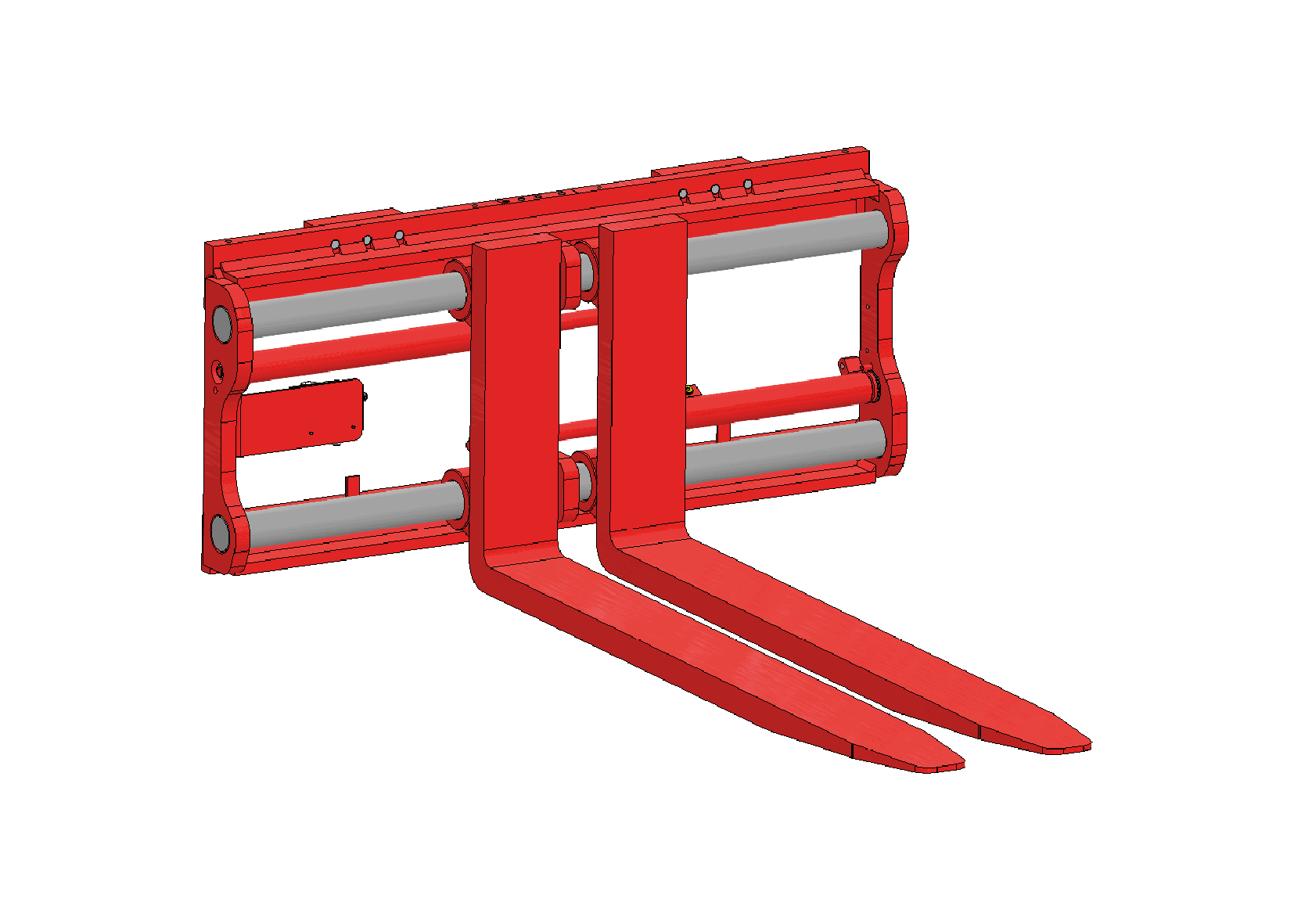 Fork Positioner that guarantees a constant and synchronized movement of the forks by standard installation of a flow divider. Designed to withstand extreme usage cycles. Customized versions can be manufactured on request, with forks of different sections and lengths and check valve for barrel grabbing. A pressure relief valve is supplied as standard on each model.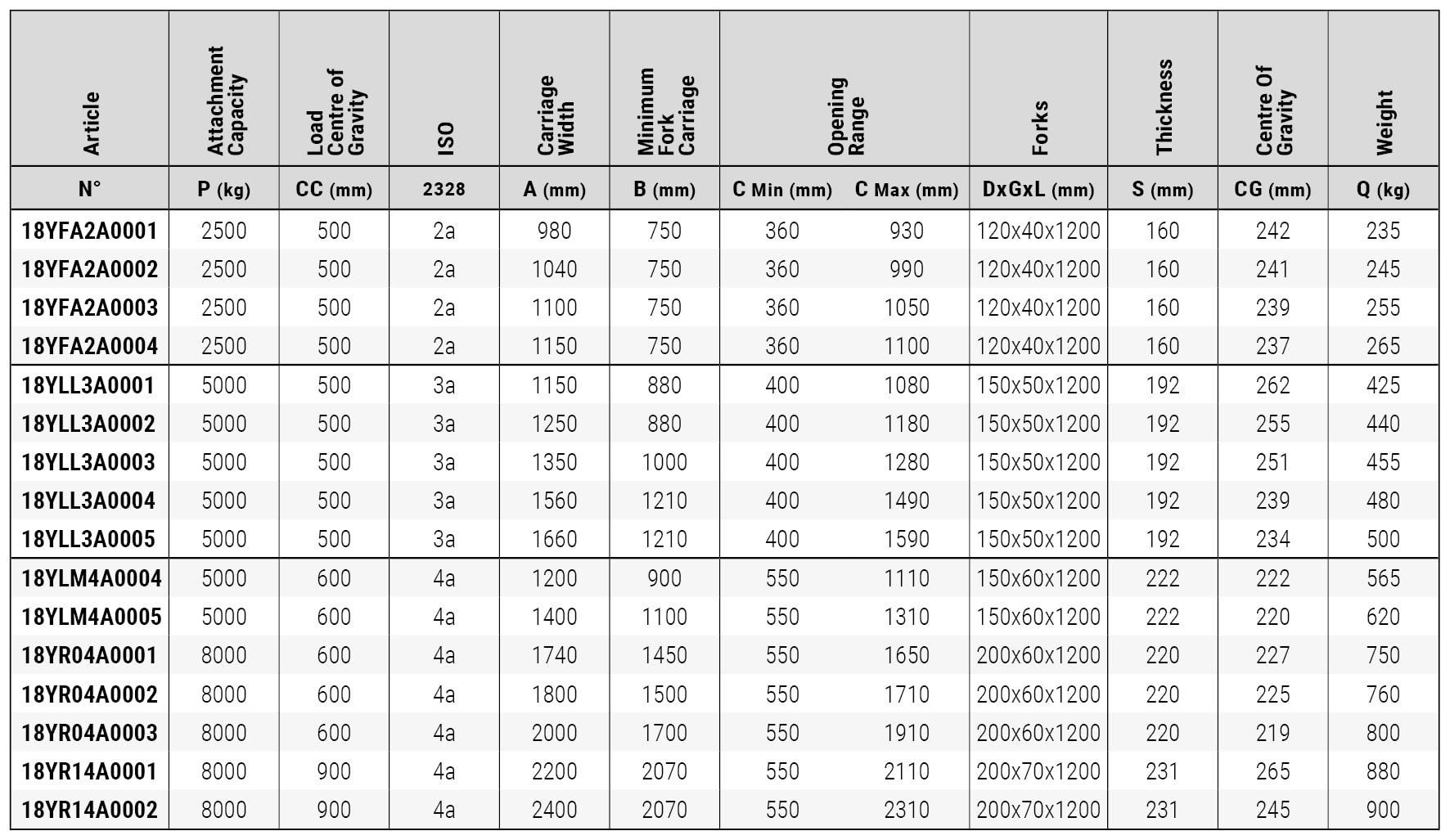 HELP IN CHOOSING THE RIGHT ATTACHMENT
Do you know which attachment best suits your needs?