Clamp with welded forks, suggested to customers who need to move the load both on pallets and by clamping it. The clamping force, which can be set through hydraulic valve, allows a safe movement of the load. A pressure relief valve, a non-return valve and a regenerative valve are supplied as standard on each model. Min. and Max. openings can be adapted to different needs, as forks section and length. Side shifting valve and semi-integral sideshift available on request.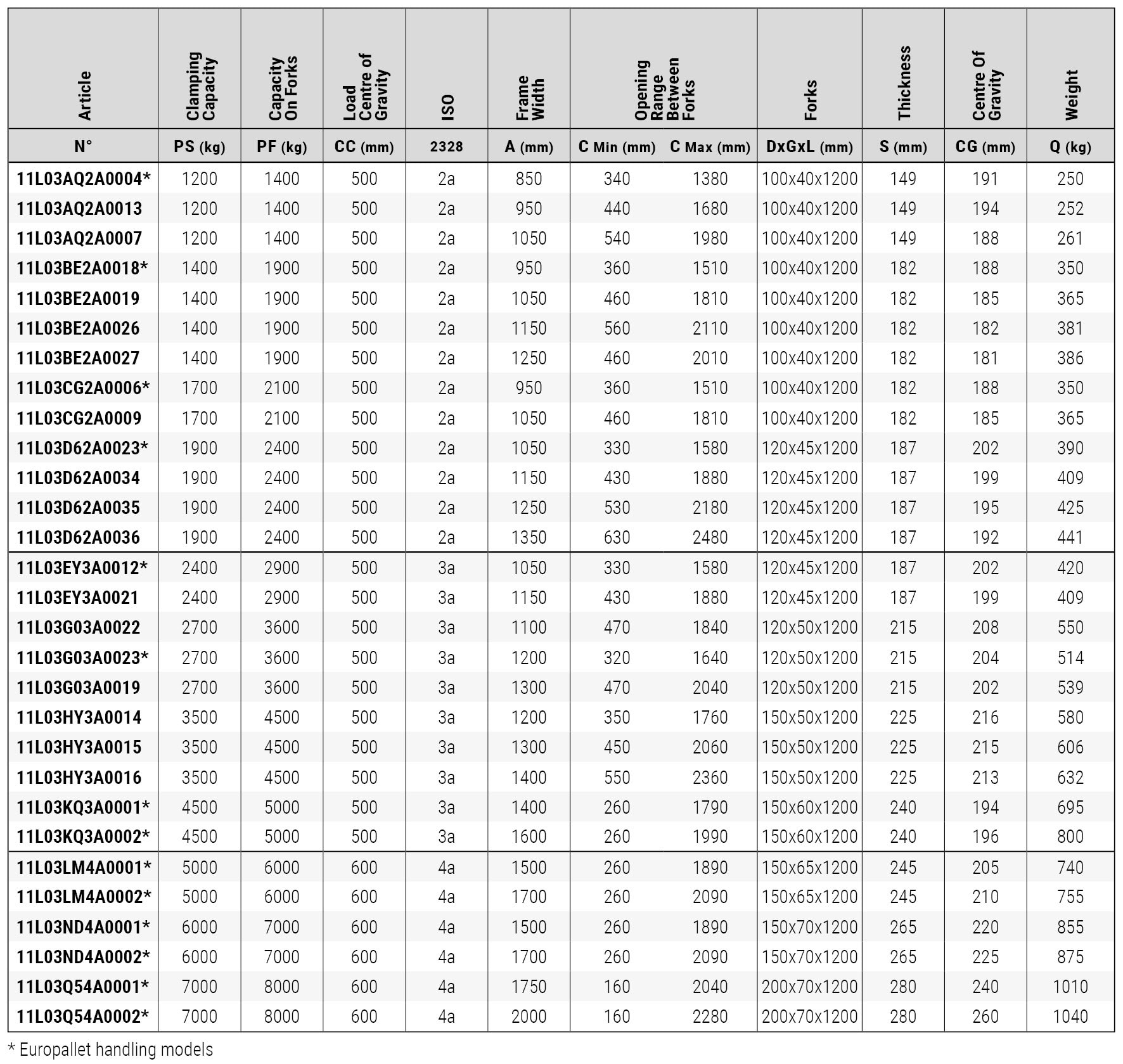 HELP IN CHOOSING THE RIGHT ATTACHMENT
Do you know which attachment best suits your needs?