Hook-on Side Shifts designed to move the load in a transverse direction than the forklift way, in order to ease the grab and drop of load without making annoying operations with the forklift. This is a reinforced model that allows the installation of the attachments on forklift carriages, which are narrower than the width of the sideshift itself.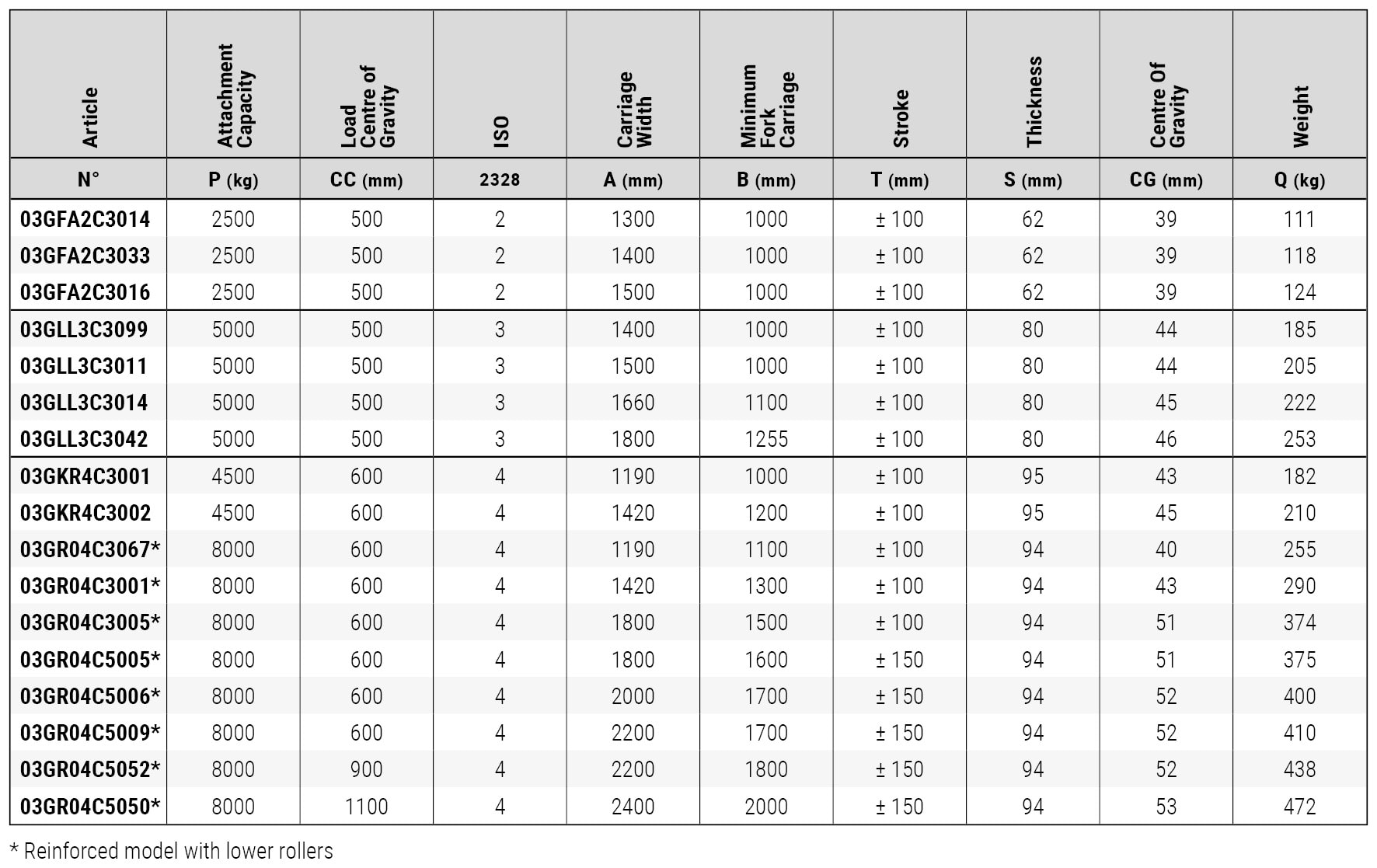 HELP IN CHOOSING THE RIGHT ATTACHMENT
Do you know which attachment best suits your needs?